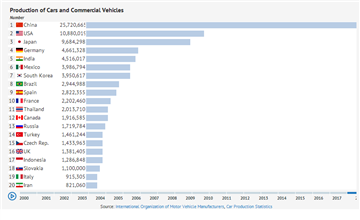 Decline in demand during world economic crisis of 2008-2009 has caused troubles for many car producers especially in the United States, Europe and Japan.
Nevertheless, global long term prospects for automotive industry remain promising. Cars sales in emerging countries are well below the level of saturation.
In India and China, where lives almost 40% of world population, there are only 12 and 34 passenger cars per 1000 population, respectively.