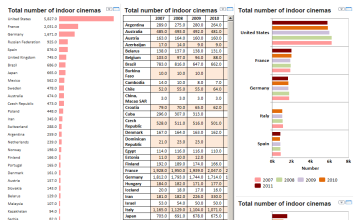 Explore how cinematography industry is developing in different countries across the world.
Here are some facts that may interest you. There are more than 6000 indoor cinemas in USA where as total number of screens is a little bit less that 40.000. Iceland has the best attendance frequency per capita in the world which is 5.8.
There are several different indicators to explore. You can switch between them and choose the most interesting for you.
View Full Dashboard