Did you actually know that Knoema let you not only use existing applications, but develop your own custom data-driven apps without even having special developer skills? It may sound incredibly to many of you, but that's true.

We made our apps available in a separate section on Knoema home page. All these apps are pretty easy to use and provide the access to valuable information just in couple of clicks.

And just to give you a clear vision what kinds of app you can develop using platform features we prepared a short review of our best ones.


The Global Information & Communication Technology Navigator
ICTN
is an online analytical tool with the most detailed IT and Communication spending data ever assembled.
The dataset includes 13 years of history and 5 years of forecast data across 75 countries and 90 industries.
You can use this tool free of charge, though if you need more current data, longer history, forecasts, or more detailed spending categories, you can contact us using sign up button and we'll provide you with the pricing.
Forecast Tracking Tool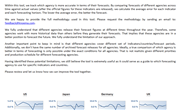 Forecast Tracking Tool
is an interactive app allowing to track which agency out of IMF, WB, OECD, UN and EC is more accurate in terms of their forecasts.
This tool lets users explore what agency is showing the best forecast accuracy within 1 or 2 years for such indicators as GDP, inflation, unemployment rate, exports and imports and others for 190+ countries and get the results on highly-visual charts or interactive maps.
For instance, within 1 year OECD is showing the best accuracy with the mean absolute error of 0,44% for inflation rate in Switzerland:
Please mention that usually it takes a little time before the results are displayed on the screen - every time the tool has to process huge data levels.
Corporate Finance - Fortune 500

Fortune 500 app
allows users to find and research data on every single company out of Fortune 500 over the time on more than 20 key financial indicators such as operating revenue, operating or pre-tax income, assets, cash flow, working capital and others just in couple of clicks.
Open Data for Africa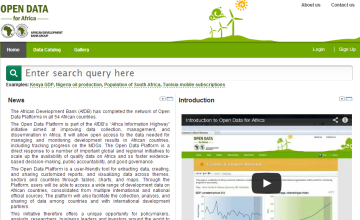 The Open Data for Africa
is designed to provide users with access to a wide range of development data on all 54 African countries.
Users can browse about 200 databases from different sources, visualize socioeconomic indicators over a period of time, explore ready-to-use visualizations or create their own, perform comprehensive analysis at country and regional levels and share their work with others.
How can you develop your own app?
Before you utilize Knoema platform for your application, please take a look at the required
documentation
,
API Explorer
and a comprehensive
tutorial
how to develop your own app.
Trust us, developing of applications in Knoema is not a hard process. You won't need much time to get through and keep up.