Everybody remembers something special that took place in expiring 2017 year. But also there were things which worried many people across the world. Today, we suggest you recall the most notable stories which the data told us in 2017 by looking at the most popular Viz of the Day's of 2017.
#1 - The 2017 Global Peace Index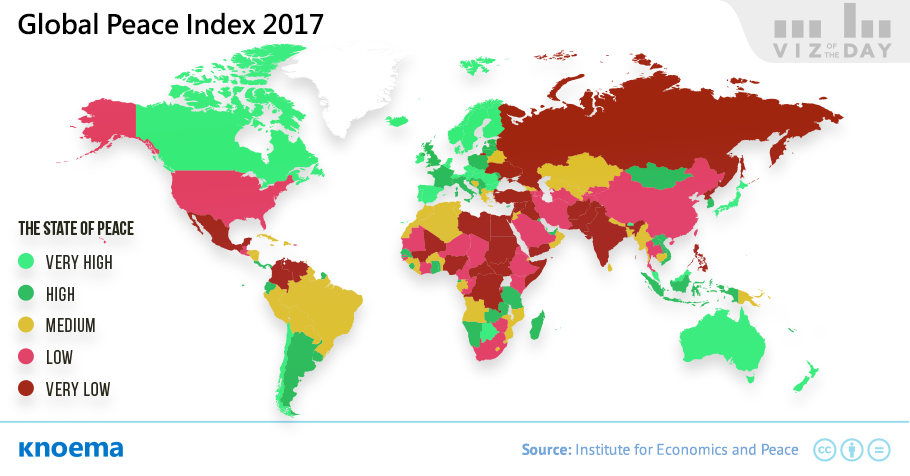 The US slipped 11 places in the 2017 ranking by Global Peace Index since the previous year to become less peaceful than Brazil, Belarus, and Cambodia and making North America see the largest deterioration of peacefulness among all world's regions. However, 6 of 9 regions became more peaceful in 2016 so that the world as a whole became a bit more peaceful in average.
More
#2 - Global Wealth
In 2016, just 1 percent of the world's population owned more than 50 percent of the world's wealth. While the wealth distribution of countries differs widely, the number of US millionaires, the total population of African adults with wealth under $10,000, and the share of wealth represented by the top-1 percent of Russian citizens are especially noteworthy.
More
#3 - The Most Reputable Countries in the World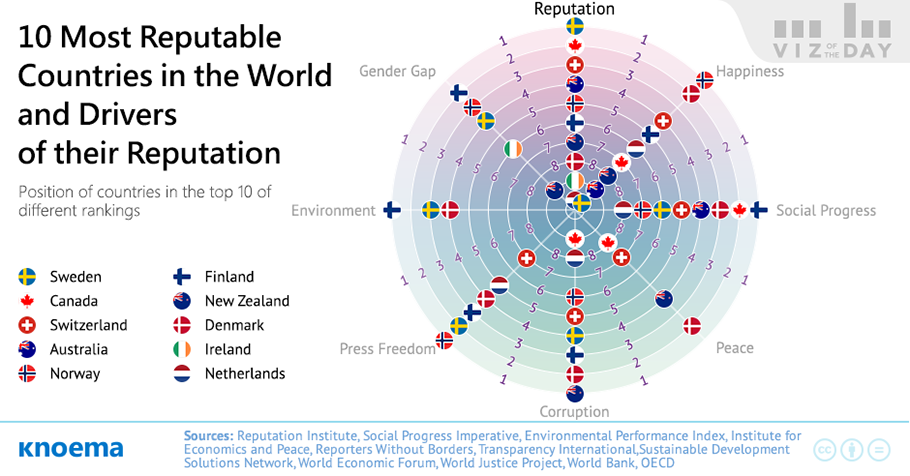 In 2016, Sweden, followed by Canada, Switzerland, and Australia, is the most reputable country in the world. 9 out of 10 most reputable countries are also among the happiest nations in the world, 8 of them has the highest social progress and lowest corruption levels.
More
View full ranking